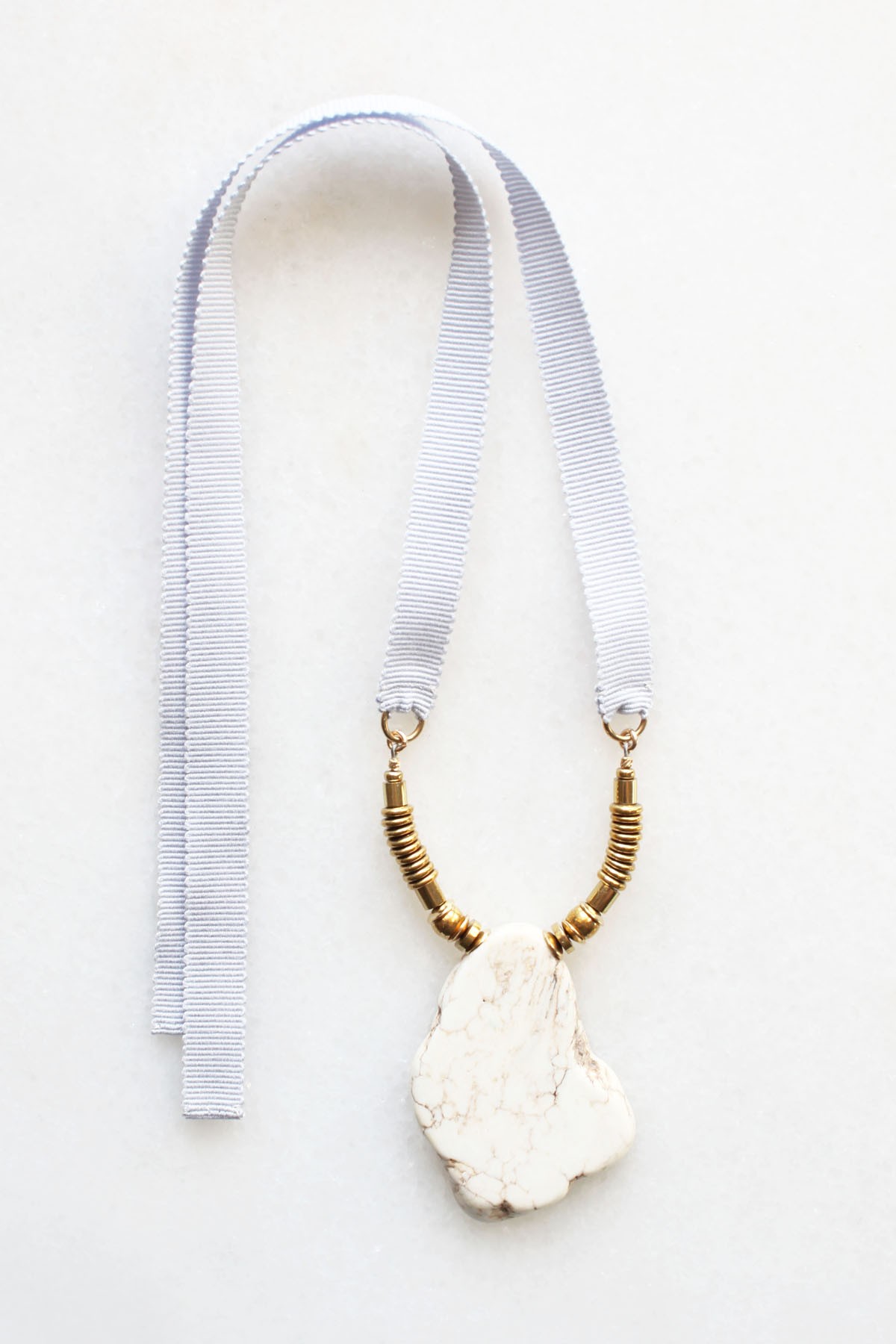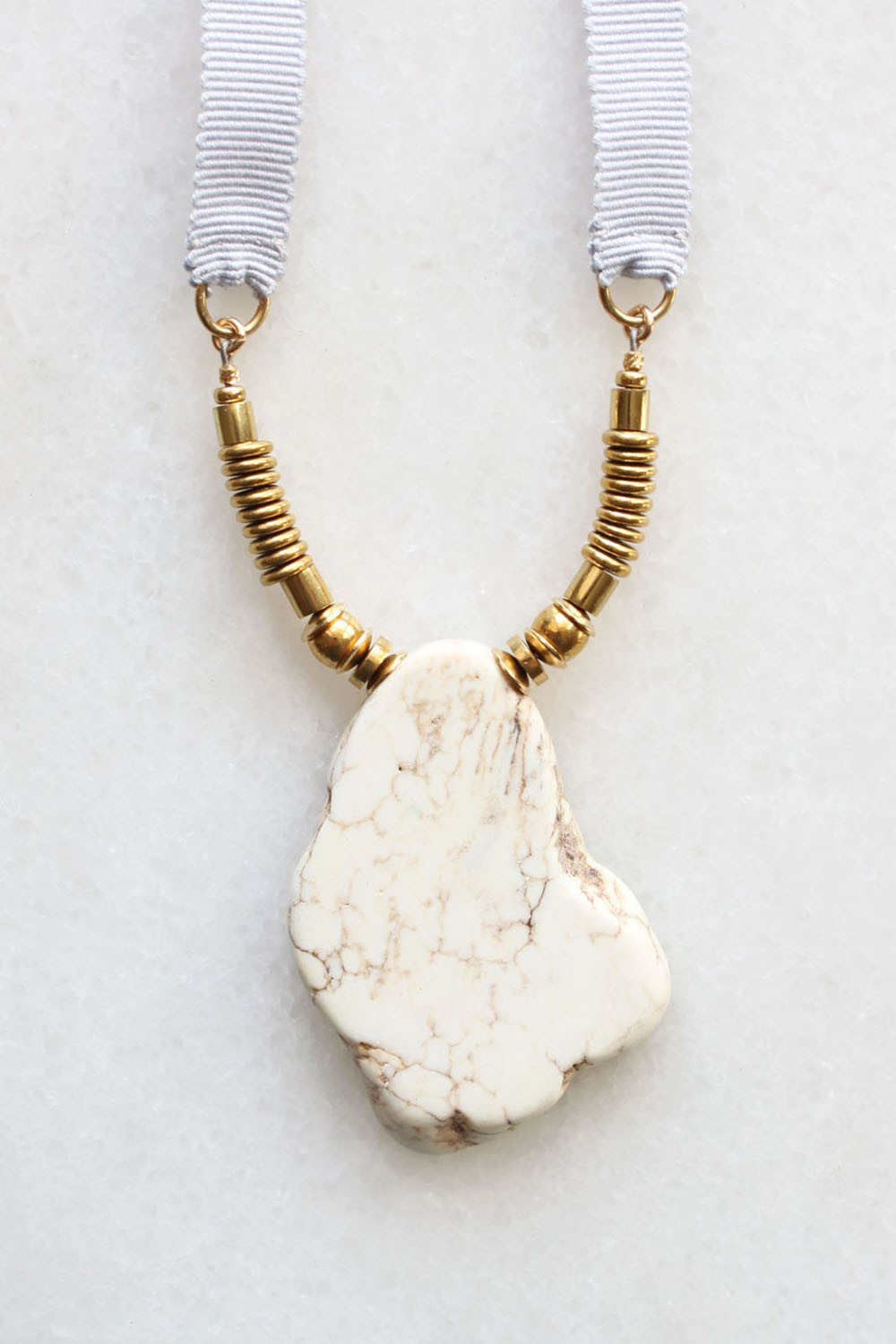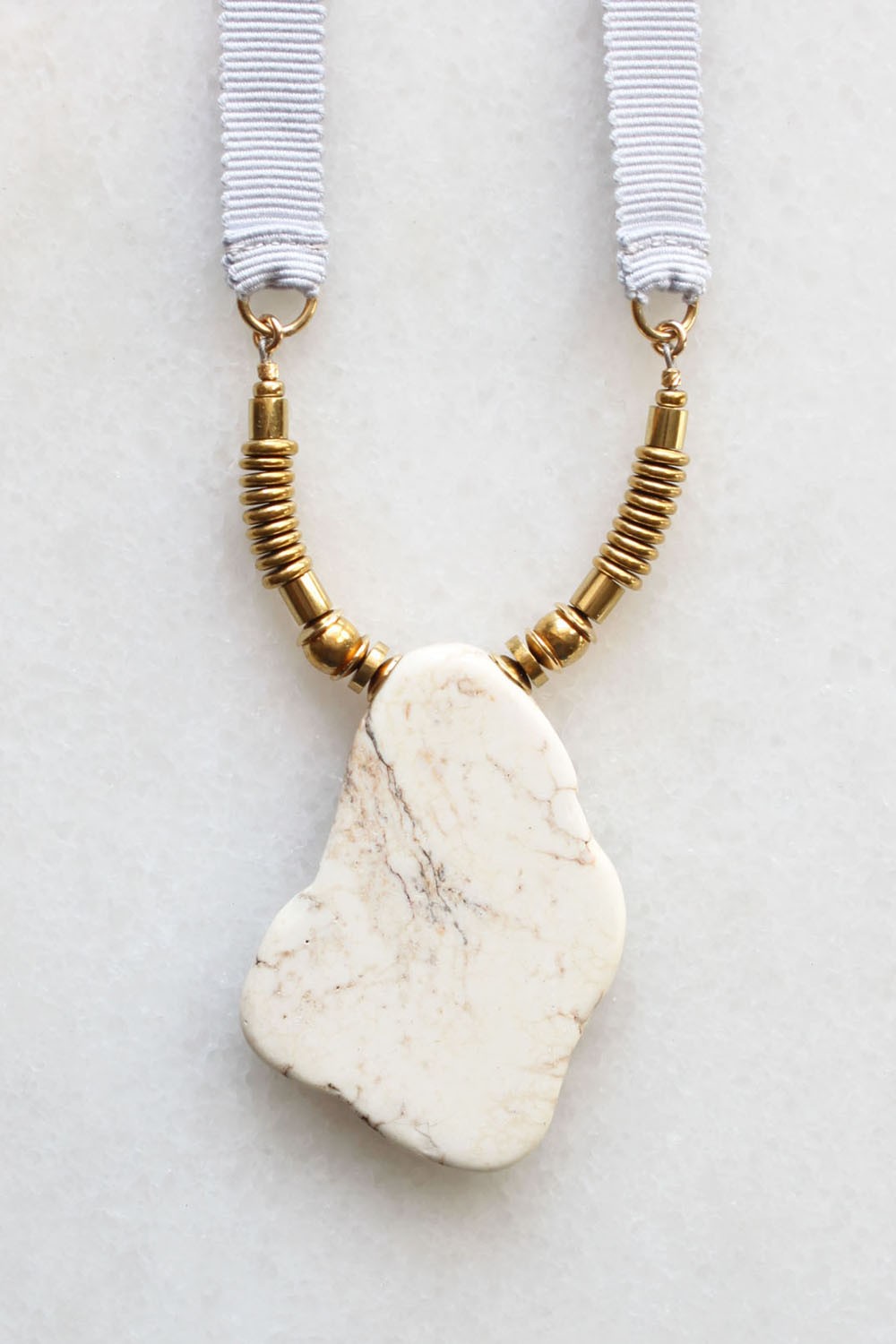 Natural Magnesite Necklace
Sold out
This item is currently sold out, but may be available soon.
Semi-precious necklace with a unique natural magnesite stone suspended from hand-stitched lilac ribbon. Tie in a bow for a shorter style or knot the ends for a longer length. You will receive the exact stone pictured. Only one available.
total length: up to 29 inches
100% cotton ribbon, brass
semi-precious magnesite | 56 x 41mm
Items are made to order. Please allow 1 - 6 days for your order to be prepared.
We ship worldwide. Visit our info page for full details.
All orders arrive in gift packaging.
Please get in touch if you would prefer items to be individually gift boxed or if you require a handwritten gift note.