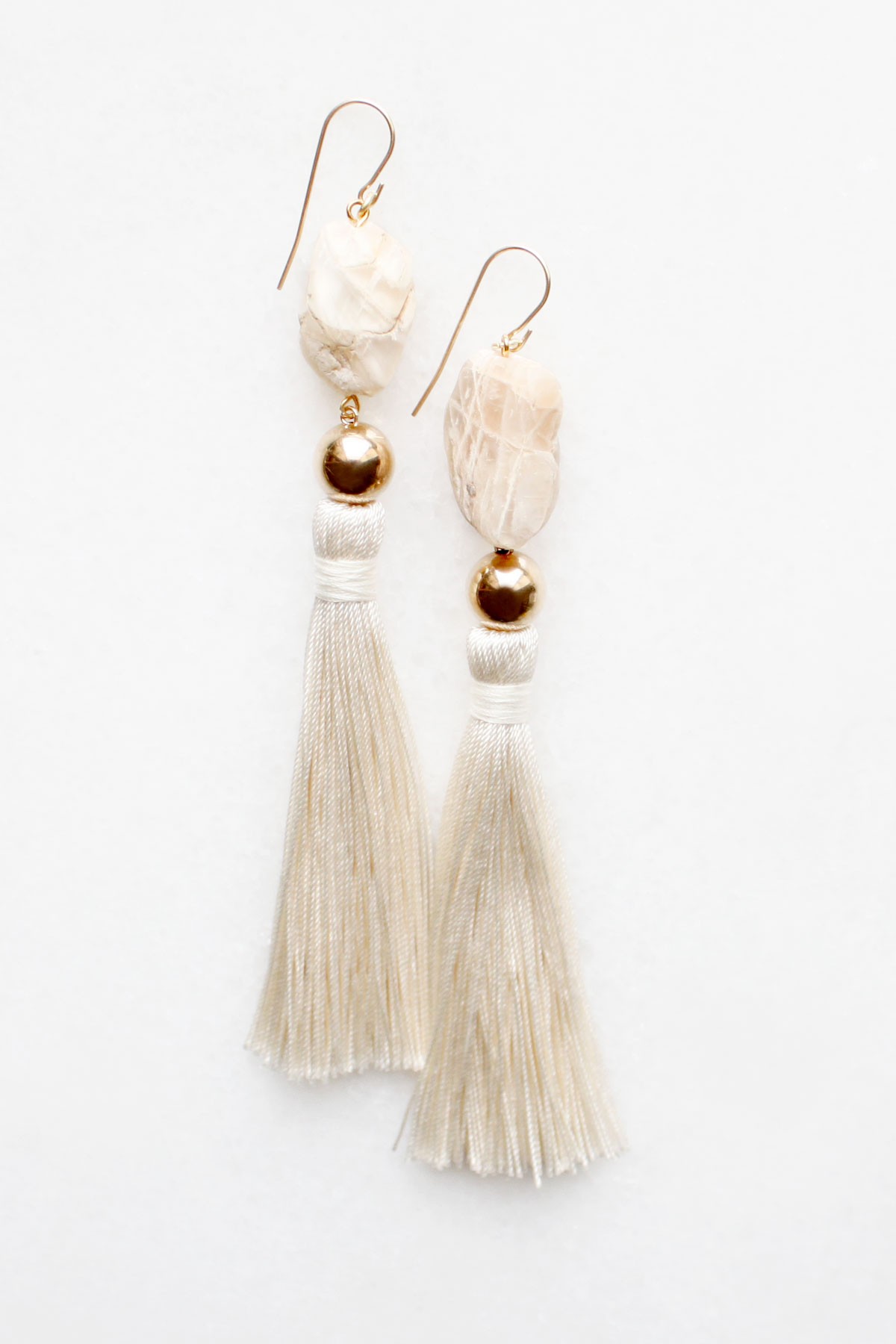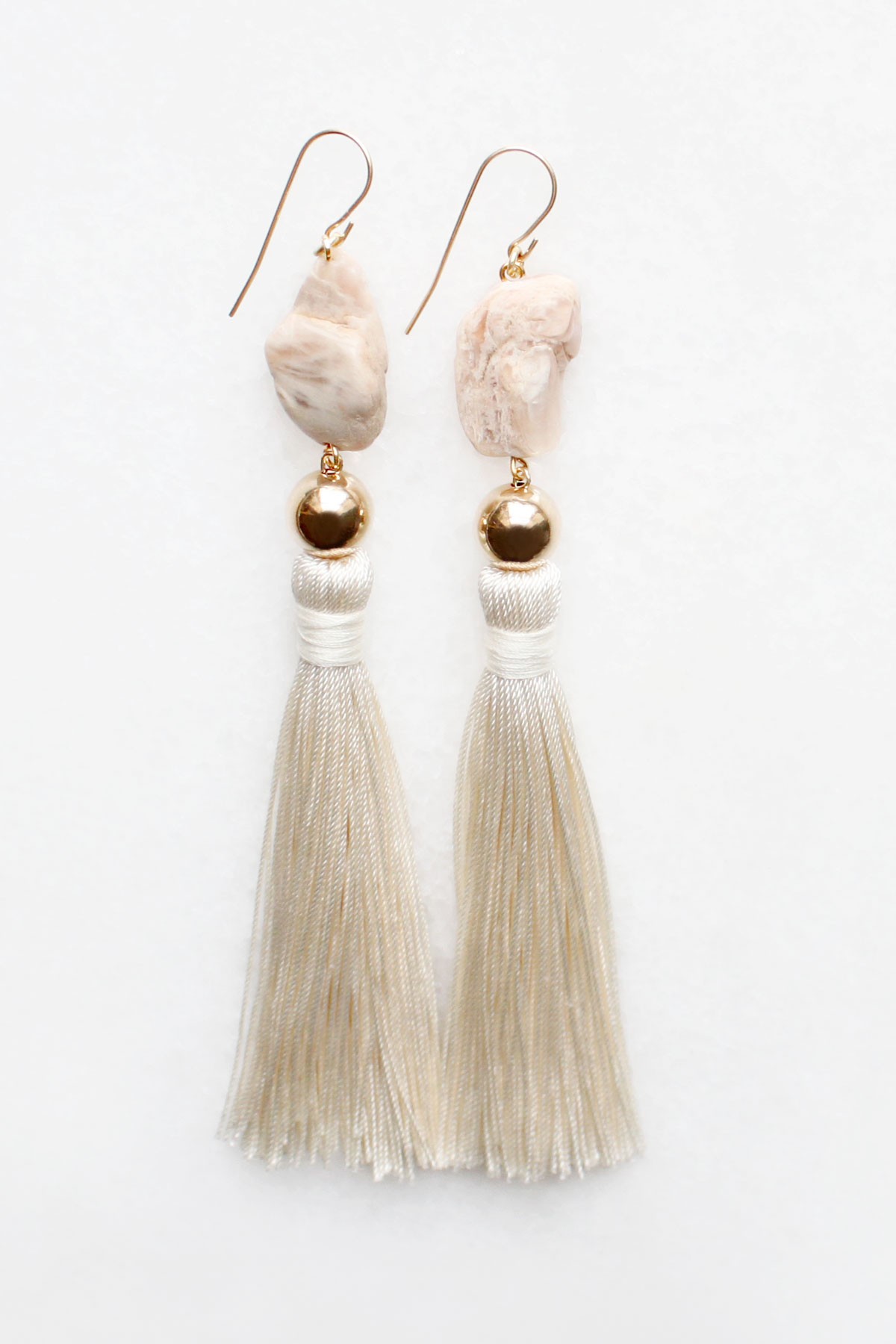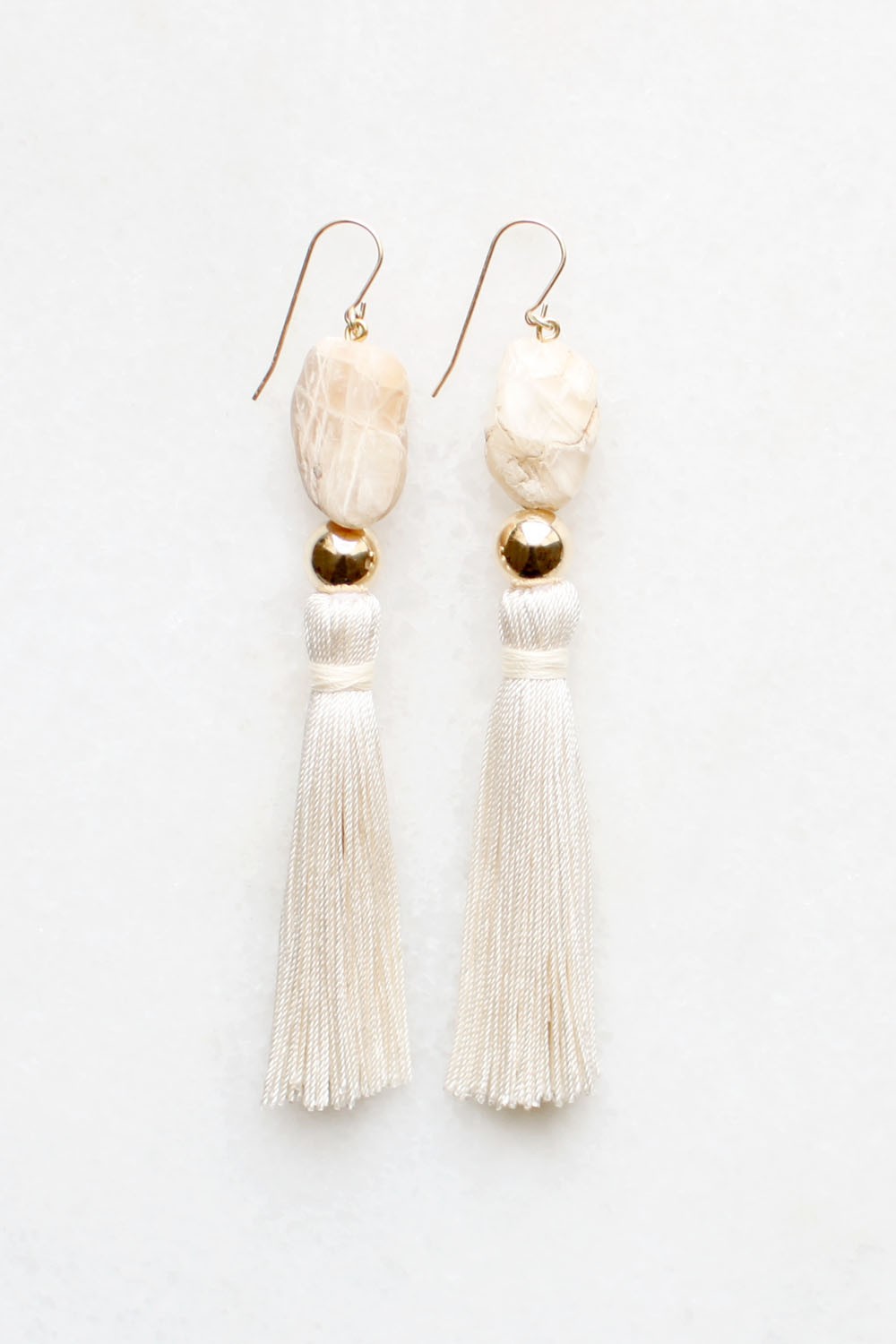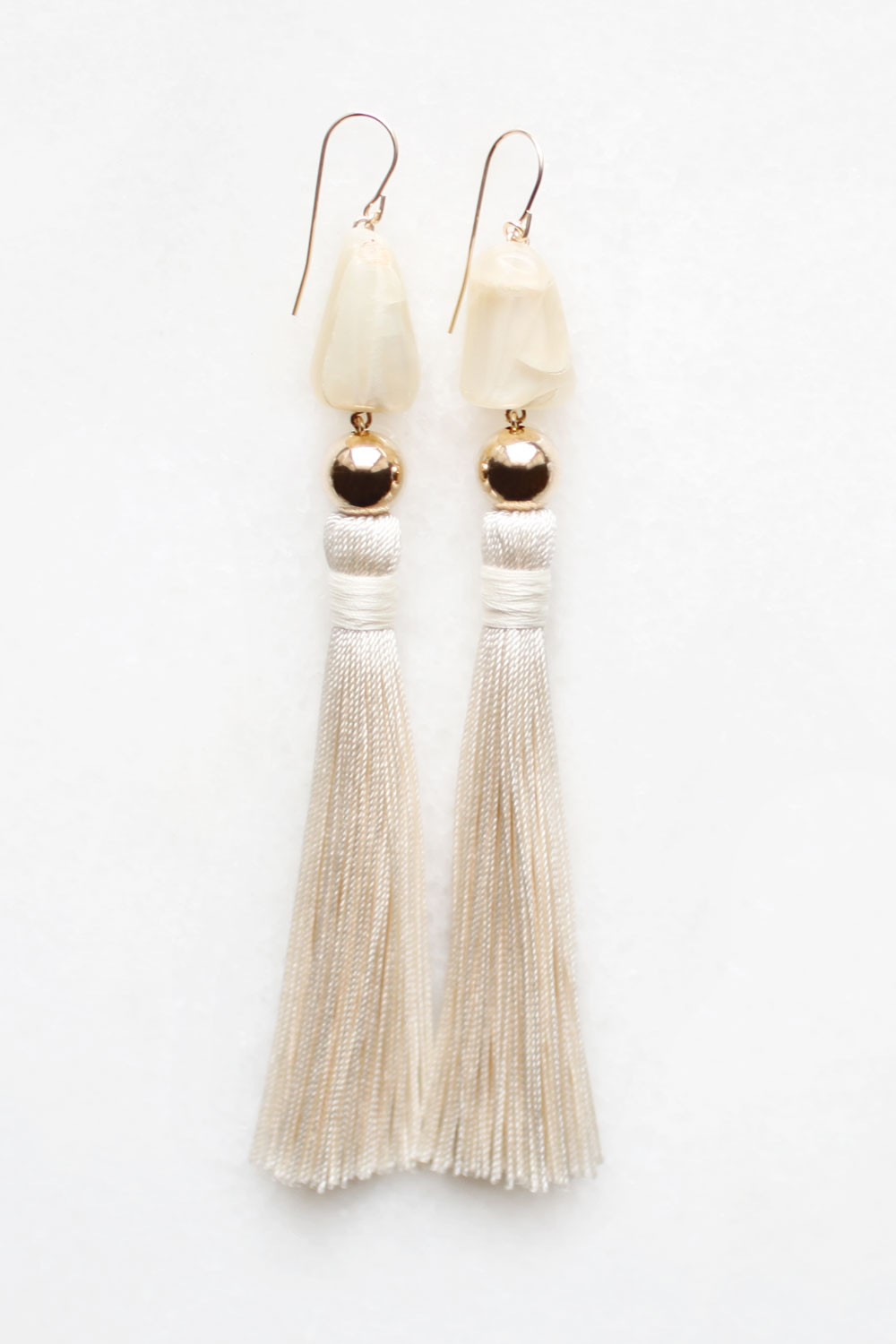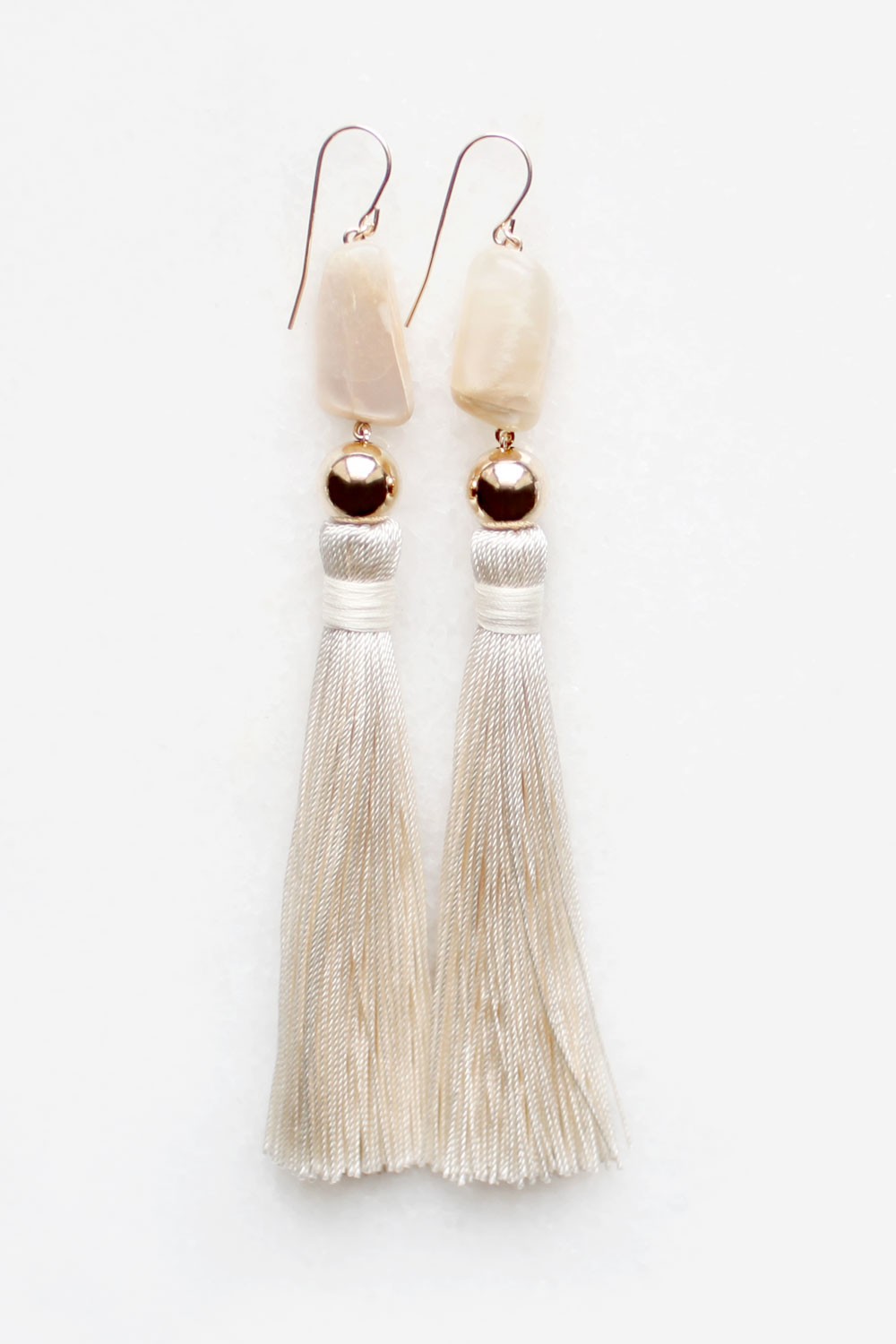 Moonstone and Silk Tassel Earrings
Sold out
This item is currently sold out, but may be available soon.
Semi-precious earrings featuring moonstone nuggets and handmade silk tassels. Finished with 14kt gold filled components. Total drop length measures 110 mm.  
Each moonstone is unique and may vary from those pictured. Custom stone selection available upon request.
14kt gold filled beads
14kt gold filled wire
semi-precious moonstone
100% silk tassels
Items are made to order. Please allow 1 - 6 days for your order to be prepared.
We ship worldwide. Visit our info page for full details.
All orders arrive in gift packaging.
Please get in touch if you would prefer items to be individually gift boxed or if you require a handwritten gift note.