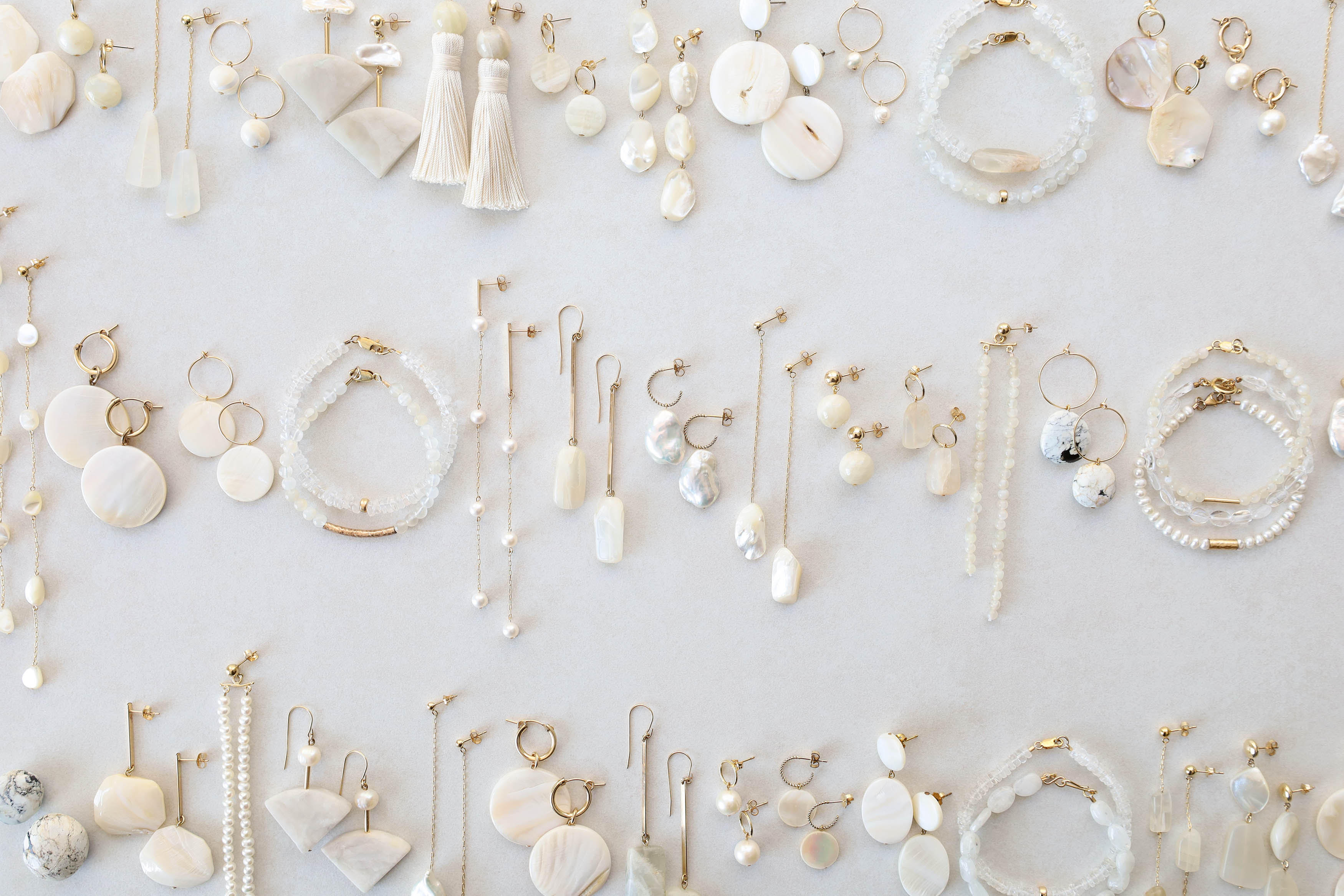 Browse the latest additions and explore our collection of silk and cotton necklaces, colourful beaded bracelets and semi-precious earrings.
Statement necklaces with semi-precious stones in iridescent moonstone, polished black tourmaline and Peruvian pink opal. Our collection features simple chains with polished brass and natural leather cords for effortless layering.
Vibrant bracelets with semi-precious stones, polished brass and colourful soft cords. Each bracelet is made-to-order in a choice of sizes to help you find your perfect fit.
Semi-precious earrings in classic and limited edition styles featuring natural marble, Peruvian opal, moonstone and handmade tassels in silk or cotton.
Made to order bridal jewellery in classic and modern styles featuring natural marble, freshwater pearls, moonstone and handmade silk tassels.